Singing Voice Analysis
Singing voice is the central sound source that determines the song quality, as it conveys melody, lyrics, emotion and humanity with its high expressivity. In this research subject, we investigate various methods to analyze different characteristics of singing voice in popular music.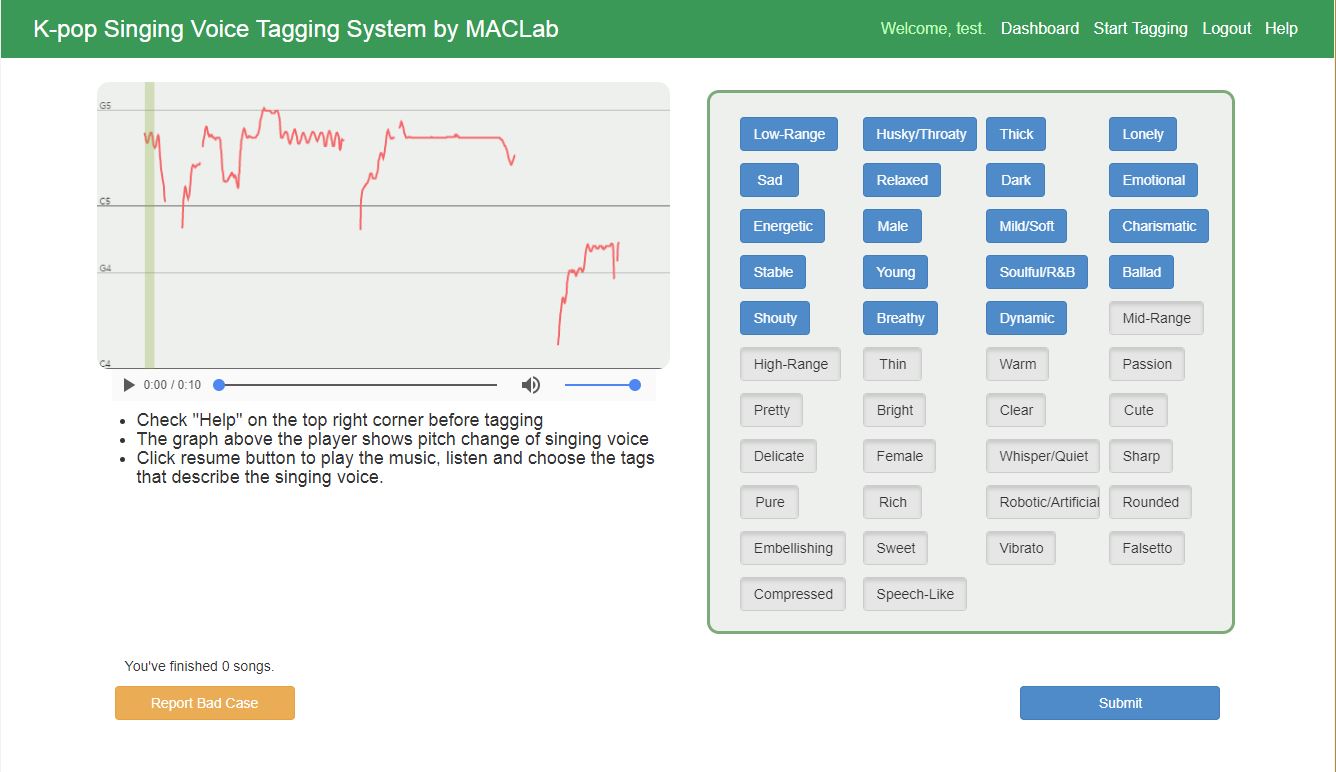 K-pop Vocal Tagging System
We have worked on several sub-topics including singing voice detection, Melodic Pitch Estimation, singer identification and tagging. Here are the lists of categorized publications.
Singing Voice Detection and Melodic Pitch Estimation
Singer Identification, Timbre and Style Analysis
Funding
We have received the following funds to support this research.
Naver - industry research fund, 2017-2019
National Research Foundation of Korea, 2015-2018